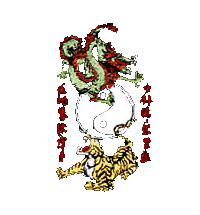 This list is a work in progress. This list is based on Elliott Edwards' best information as of May 8, 2008, plus corrections sent to the Webmaster since then. Information on the Boston, Provincetown and Harvard dojos is what Elliott had as of October 2000. Medway dojo has been updated as of February 2010. Information on the California and Oregon dojos is based on what Elliott had as of February 18, 2008. If you have corrections, please email the Webmaster.
(Latest update: May 6, 2013.)


MASTER NORMAN ARMSTRONG (Judan, Kyoshi/Kaiden)


FIRST GROUPING: BOSTON DOJOS (Norman Armstrong early 1970's)
1. Arthur Goodrich (Shodan) teaches TT Liang's tai chi
2. Paul Davis (Shodan)
3. Ralph Ward (Yondan)
4. Deborah Price Armstrong (Shodan)
5. Lloydette Joseph (Shodan)
6. Douglas Pride (Shodan)
7. Carlton Francis(Shodan)
8. Kenny Osborne (Shodan) EXPELLED by NA May 2002
9. Jean Theodat (Shodan) holds advanced tae kwon do rank
10. Daughet Eton (Shodan)
11. Donald Brown (Shodan)
12. Richard Grandberry (Yondan, head Harvard University dojo)


SECOND GROUPING: PROVINCETOWN DOJO (Norman Armstrong mid 1970's - mid 1980's)
1. Larry Luster (Sandan, 2 black belt students)
Cynthia Packard (Nidan)
Bret Kaiten [f] (Shodan)
2. Gary Rooney (Ryokudan, Norman's ranking student, dojo head Portland Oregon, 1 black belt student)
3. Rich Demas (Yondan, 2 or 3 black belt students)*
4. Abbie Marcasani (Shodan, tai chi instructor William Chen)
5. Janet McConady (Sandan, status uncertain)
6. Pat Degroot (Sandan)
7. Elliott Edwards (Ryokudan, dojo head Boston & vicinity)**

* Current status uncertain
** Of this training group, made dan rank after Norman's move West


THIRD GROUPING: ONTARIO CALIFORNIA DOJO (Norman Armstrong mid 1980's - present)
1. Ben Warner (Yondan)
2. Christian Pagtakhan (Sandan)
3. Chris Pagtakhan (Nidan) brother to above
4. James Ochoa (Nidan)
5. Rick Hartley (Shodan)
6. Robert Zailo (Yondan)
7. Deanna Tunstall (Yondan)
8. Chris Robb (Shodan)
9. Bill Hufferd (Shodan)
10. Billy Romanos (Shodan)
11. Carlos Mendoza (Shodan)
12. Jaime Godoy (Sandan)
13. Jack Castillo (Shodan) no longer associated
14. John "Mike" Davis (Nidan)


FOURTH GROUPING: HARVARD DOJO (Richard Granberry mid 1970's - present)
1. Angella Haith (Sandan)
2. John Farrell (Sandan)
3. David Powell (Sandan)
4. David Lee (Sandan)
5. Sam Buchanan
6. Jonathan
7. Audi Peal
8. Dale Steakhouse
9. Mike Biorn
10. Zack Leber
11. Stephen McGrath
12. Rod Stockwell
13. Tony
14. Steve
15. Mike
16. Niku [f]

I am familiar with most of the above Harvard black belts. Numbers 4, 5 & 6 predated my eight year involvement as an assistant instructor. My weekly involvement in the Harvard dojo ended about 1995 when I moved outside the Boston area. Since then, communication with the group has been difficult and infrequent. I am sure there are other people of dan rank beyond the 16 named above who have since made rank. I have no idea how many Harvard Shodans there are, who are most likely inactive so somewhat outside our concern beyond an accurate reckoning of sheer numbers.


FIFTH GROUPING: GREATER BOSTON DOJOS (Elliott Edwards 1987 - May 2008. wer -Feb 2010)
1. Linda Resner (Godan)
2. Gerhard Sonnert (Nidan)
3. Jeffrey Lewis (Nidan)
4. Josh Fink (Sandan) ~
5. Kali Geddes (Shodan) ~
6. David Heinemann (Nidan) ~
7. Josh White (Sandan) 1 black belt student ~
Alan (Nidan)
8. Mike Greenhalgh (Nidan)
9. Brigitte Inglis (Shodan)
10. Denis Palacio (Shodan)
11. Seth Connors (Nidan)
12. Carl Brooks (Sandan) #
13. Dylan Whitney (Shodan) #
14. Wesley Major (Shodan)
15. Sarah Morin (Shodan)
16. Brian Pare (Shodan)
17. John Fallon (Shodan)
18. Damon Jesperson (Shodan)
19. Miranda Buck (Shodan)
20. Greg MacDonough (Nidan)
21. Ryan O'Malley (Shodan)

~ made rank same day, 4,5,6 & 7 assigned alphabetically
# made rank same day, 12 & 13 assigned alphabetically



SIXTH GROUPING: PORTLAND OREGON DOJO (Gary Rooney)
1. Jasmin Catoe-Ganahl (Nidan, 2 black belt students)



This means we have or have had a minimum of 62 people attain dan rank in Ten-Chi Kenpo over more than 30 years, while as noted above we may well have more.